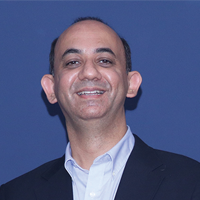 Haider Rasul Mirza
Lecturer Criminal Law | BTT
Haider Rasul Mirza is the Lecturer for Criminal Law for the LLB Programme of the University of London and for BTT courses at ICLS. Barrister Haider Rasul Mirza has been associated with academia for the past fifteen years and has taught Criminal Law for almost ten years. He is a practicing lawyer who started his career in 2005 and became an Advocate Supreme Court of Pakistan in 2018. He is also a part of the adjunct faculty at the prestigious Lahore University of Management Sciences (LUMS).
Barrister Haider Rasul Mirza is a graduate of LUMS with a BSc (Hons) degree in Economics. Later he completed his LLB. (Hons) degree in 2004 as an external student at the University of London International Programmes. Later he completed his LLB. (Hons) degree in 2004 as an external student at the University of London international programmes. He was admitted to the Inns of Court School of Law at the City University, London where he successfully completed his Post Graduate Diploma in Professional and Legal Skills before being called to the Bar in October 2006 by the Honourable Society of Lincoln's Inn. During h isvocational training at City Law School, he excelled in developing expertise in various legal skills such as advocacy, drafting, opinion writing, legal research and negotiation.
Barrister Mirza is a criminal litigation expert and an expert on white-collar crime. He is currently a defence counsel in numerous high-profile cases filed by the National Accountability Bureau (NAB). He recently had the honour of assisting the Hon'ble Supreme Court of Pakistan as amicus curiae in rendering a landmark judgment on the issue of post-conviction mental illness and its impact on executing the death sentence of a convict. Barrister Mirza has numerous reported Judgments to his credit ranging from constitutional matters to appeals against convictions from trial Courts.Barrister Mirza has also had the unique experience of acting as defence counsel before the United Nations Security Council's ISIL (Da'esh) & Al-Qaida Sanctions Committee established pursuant to UNSC resolutions.
As a lecturer on the UOL program, Barrister Mirza has produced excellent results in both LSM and Criminal law, securing maximum distinctions in both modules. Haider comes with the strength of being an experienced lecturer and an equally well-respected practitioner.